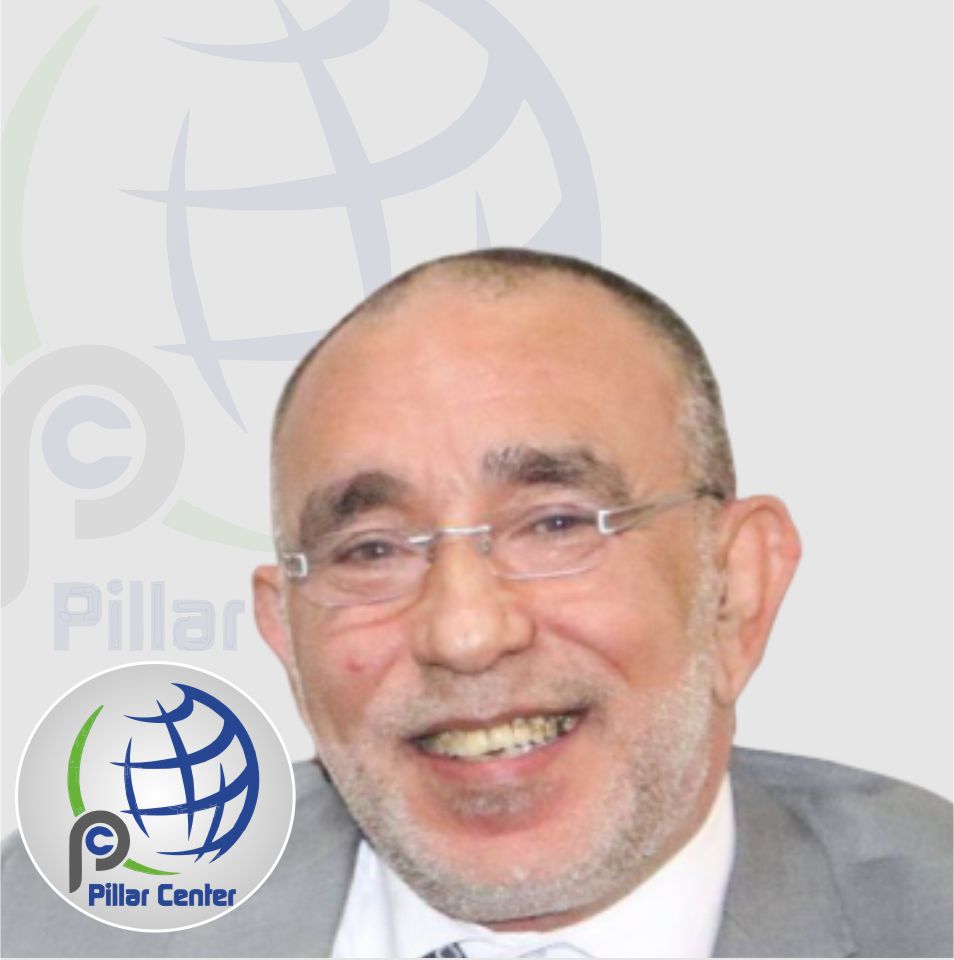 Prof.Maher Ahmad Al RIMAWI
Maher Ahmad Al RIMAWI
Transworld_Competencies@consultant.com
Professional Synopsis
 An incisive professional with over 39 years of performance-based progression to all levels of professional training in large corporate environment that achieved all the plans and purposes founded from strategies that help companies to gain actual market share and regain actual Position the markets.
Expertise
 Sales Management, Distributor Management, Channel Management, Strategic Planning, New Business Development, delegation & empowerment, Driving Business Growth, Change Management, Problem Solving & Decision Making, Negotiations, General Management, People Management Training, Job description and duties for the Employees, Building strategic plans for Civil Service Bureau Palestine, Building the Job Appraisals, Creating KSI's for all department and Job Positions, Creating Job competencies and measuring it, Control all procedures in Legal & Law department
Career Profile
Founder & CEO Trans-World Ccompetencies Development For Leaders (charity foundation in Palestine) Non-profit organization
Deputy Chief Editor in "Affaq Tatwiryah" Magazine KSA
Thirty-Four sessions in Dubai Palestine Tunisia Jordan Kuwait Lebanon Libya Egypt
Harvard for Training and Consulting
Optimal Academy courses in Jordan
2013-2019
• Conducting 92 lectures on line under the platform the Trans-world competences development for leaders
• Palestine and Jordan Market study to nominate the biggest companies in these countries to be a distributor for many companies in UAE, Tunisia, Turkey and Denmark, freelance work outside Jordan.
• Establishment a Trade company Deal on Deals In Kuwait 2018 putting all the procedures and job descriptions and company profile , KSI's for all the employees
• Building a strategies plan for Aqel group of restaurants Jordan, Kuwait and Palestine
• Conducts 120 courses in Levant, GCC and North of Africa for biggest companies
General Trading Group 7 Companies: Oct-2009- Dec. 2013 CEO Business Development & Training Manager
Brands: McDonald, Q.b.b, Juhayna, Pride, Emborg, Delicio , Farmfrites, Lambweston, Sirra , Menerva,
Accountabilities
 Initially worked as sales development & training manager and after implementation all the objectives of the sales department was appointed to be of Training & Business Development Manager for Group
 Lead and develop staff by identifying training needs.
 Implementing market plan (coverage and distribution)
 Define and follow up of yearly targets and objectives.
 Analyses market, consumer and competitor's information for setting new product pricing and to manage the price of existing items.
 Provide direction, guidance to all departments to ensure alignment with the Company's strategies.
 Conducting 92 sessions in GTC Group and Allyan for all departments
 Forecast long and short-range market potential in the Area for Management's analysis
 Planning and implementation to reach the 95% coverage of all Jordan
 Putting all the daily work procedures for all department to ensure effective output
 Putting all the Job description and duties for all the employees in the group and train them regarding it
 Identifying all the Key Success Indicators for all positions in the group
 Control all procedures in Legal & Law department
The Jordanian Karma Co Dec 2008 – Sept 2009- CEO
Brands: STAR Drinks, Randa, Smartchef, ALHADLA olive oil, tomato paste, IFFICO
Accountabilities
 Putting all the needs for the company's Establishment
 Building all the procedures for all department.
 Train a team of 20 people, conceptualizing & developing training & development initiatives for improved productivity, building capability.
 Planning, implementation and evaluation of professional soft skill development programs for employees as per evolving needs of the business.
 Developing strategies for re-orientation of the organisation structure for utilising the available human resource to achieve desired objective
Gulf food industries – California Garden: May 2008- Dec2008
Regional Sales manager (Jordan – Syria- Eygpt )
Brands: California Garden, Americana, Bella , Mazzra
Accountabilities
 Control and helping the distributor in the two-country achieving the targets
 Study the competitor activity and pricing
 The sales to these countries is my responsibility
 Create and build other's private label and filling it in GFI
Aldaoud Investment Group – California Garden: June 2006 -May 2008
Duputy General Manager (Jordan – Syria- Palestine )
Brands: STAR Drink, Supermax, KITCO, IFFICO, Fontana Juice, Indian rice, Smart chef, Randa
Accountabilities
 Putting all the systems for distribution and marketing plans.
 Opening a new branch in Syria. Transworld Syria
 Train the sales department many courses to achieve targets
 Work 65% of my time in the field to implement company objectives
 Establish Two New Companies in Palestine, Syria and implements two strategic plan for traditional products to ensure continuously of the products
Radiadah Group: June 2003 -May 2006
General Manager for Sales and Marketing (Jordan – Syria-Eygpt)
Brands: Marawi, Cappi, Jericho Miner Water, Italian rice, Vegetables oil
Swissrall Nashed
• Responsible for making sure sales dept. achieves monthly targets
• Responsible for reviewing sales performance and ensuring sales margins
• Responsible for preparing annual budget for promotions
• Responsible for establishing direct contact with suppliers and coordinating with purchasing manager
• Responsible for ensuring smooth follow of products to customers through coordination with logistics and store managers
• Responsible for evaluation of employees performance, payroll, training, and compensation
• Responsible for monitoring cash flow through coordination of favourable finance arrangements
• Responsible for strengthening company, setting new strategic plan, hiring new sales team/managers, attracting new customers and building strong relations with present customers
• Responsible for having achieve over 27% increase in company sales
Al Naseem industiries co : March 2000 –Jan 2003
Sales Devlopment Manager & Trainging Manager (Jordan-Syria-Eygpt)
Brands:
JABRI Product Ice cream Confectionary, chips
• Building a tight control procedure to ensure a perfect coverage per area/salesmen/brands
• Implementing a plan in summer season to distribute confectionary (achieved 1 million JD) in one month confectionary sales August 2000
• Open New Market segments the coops in Jordan Military and civil for the confectionary Products
• Responsible for excellent customer service skills in dealing with customers
• Responsible for personnel management which includes the hiring, training and supervision of staff
• Responsible for Selling private label brands for some customers
• Responsible for conducting market studies for all target markets & proposing risk/opportunity (fact finding) and train field sales manager positions regarding the results to shape the future
• Responsible for developing business plans, market launch strategies & tactics for target
• Responsible for monitoring local market conditions, competitions, shares and performances
• Responsible for negotiating new alliances (Area Agents Ma'an, Irbid…, while ensuring excellent service for existing customer
• Responsible for Keep track of invoices and discounts.
Khalaf Stores : Dec 1997 –March 2000
Sales Devlopment Manager (Jordan – Palestine )
Brands: Halibona, Eveready batteries, Betty Crocker, safety milk, Zwan, Pic
Putting all the strategies Plan to re-built the brand name Halibona and lunching in all over levant and north Africa
Transmed 1988 – Nov 1997
Sales Manager & Training Manager (Jordan – Syria – lebanon – palestine – UAE-Egypt)
Mars product (Master Food) Mars, Bounty, Twix…..all Master Food Products
P&G Products (Arial, Tide, Camay, zest, head and shoulder, Pampers, Crest…)
Clorox, PAMPA drink, Uncle Ben's Rice
Directorate of Education and Military Culture 1986-1987
Award of His Royal Highness the Crown Prince ((AL SABELAH))
Teaching introduction to computer science
Study
 BA in Business Administration, Accounting, Computer science
 High Diploma (Programmer and System Analyses) 1987
 High Accounting Diploma
 High HRM Diploma
 Master in Strategic Plan & Empowerment
 1st Ph.D. in Empowerment
 2nd Ph.D. Strategic Planning
Personal Dossier
Name : Maher Ahmed Al RIMAWI
Address : Amman Jordan
Languages : English, Arabic, Hebrew and Spanish
Nationality : Jordanian
Birth Date : 22nd Dec.1965
During the above, I trained the employees the following courses:
Year 1989
Basic sales, TM Dubai
Professional sales, TM Dubai
Persuasive selling, TM Dubai
Supervisory control cycle (Cyprus)
Year 1992
Supervisor course with EFFMEX (MARS distributor) TM –Jor
Management reporting system, TM- LEB.
Van unit management course, TM-Jor.
Accounting courses 1+2, Jordan university
Year 1995
Sales course mainly in batteries, EBL Leb.
Year 1996
S M A R T objective course
Objection handling course, TM Dubai.
Merchandising, Tm Dubai.
Competitors activity research, TM Dubai
Potential market course, Jordan University.
(All the above where a train of trainers)
Year 1997
C B D College, Procter & Gamble Company, Leb.
C B D 2 College, Procter & Gamble Company, UAE
Strategic plan course
Years 1999 -2000
The latest in sales & marketing work shop, Jordan (as supervisor)
Conducting many courses in sales and marketing in many places as a trainer. In Jordan University, Albina Haddad co., KARAK festival and Almasia company." The distributor for JABRI products
Years 2001-2003
Conducted ten courses for Alakhwan Zalloum and putting a new van sale system, and to Shafa co. train all people inside the company.
Courses for AlMarasim, Sajeda, and GSK, Alnasim industrial co.
Strategic plan course
Years 2004-2009 conducting below courses
– Strategic plan courses
– Empowerment courses
– Negotiation styles
– Managing Through Leading and Controlling
– Strategic Management
– Merchandising concepts
– Successful Management of Employee's in Organizations
– Successful Management Strategies to Attract Customers
– Technical Customer Services, Marketing and Sales
– Selling Through Creating Customer Value
– Customer business development
Year 2010-2013 the courses was conducting in GTC Group
– Strategic plan course
– Empowerment courses
– Negotiation styles
– Managing Through Leading and Controlling
– Strategic Management
– Merchandising concepts
– Successful Management of Employee's in Organizations
– Successful Management Strategies to Attract Customers
– Technical Customer Services, Marketing and Sales
– Selling Through Creating Customer Value
– Customer business development
– Time Management
– PIPTMA New Sales techniques
– Warehouse control
– Advanced functions (excel)
– Vlookup function and Hlookup for Managers
– The (Time Management)
– Plan to plan
– Building a Team
– Sales methods
– Customer Services
– Financial functions 2013 excel
2013
– Empowerment … K.S.A
– Time management … K.S.A
– Human resources … Palestine
– Persuasive selling Format… Libya
– Creating Job descriptions and KSI's … Palestine
– Lunching New product format … Tunisia
2014 -2015 Dubai, KSA, Qatar, Bahrain, Kuwait, Palestine, Libya
– Basic sales Sinkrout company Palestine
– Planning and organizing Civil Service Bureau Palestine
– Strategic plan Civil Service Bureau Palestine
– PIPTMA New Sales Techniques Allayyan Dubai
– Time Management Allayyan Dubai
– Van Sales concepts Allayan Dubai
– Sales and marketing integrated cycle control Kuwait Qatar
2016-2018
Founder Trans-World competences development for leaders (charity foundation in Palestine)
Thirty-Four sessions in Dubai Palestine Tunisia Jordan Kuwait Lebanon Libya Egypt Sudan
Optimal Academy charity courses in Jordan for
– King Hussein Cancer Centre advanced excel
– Sudan's Civil Aviation Authority Electronic Archive
– The principles of the team leaders Alza'tary Camp
– Negotiation styles for Nashama Alordon.
– Ninety-Two online courses for worldwide through our online close hall participated students from the world more than 2000 students
– Empowering women
2019
– Empowering women
– Core competencies
– Applied Mini Master in strategic plan 64 Hours
– Applied Key Success Indicators and performance appraisal
– Diploma in functional competencies
– Negotiation and family conflict management for Ministry of Social Development by Harvard for Training & Consulting
– A culture of leadership from a future perspective for Ministry of Culture by Harvard for Training & Consulting
2020 –
– Core competencies Ministry of Social Development
– Negotiation styles (KHCC) King Hussein Cancer Centre
– Communication skill (KHCC) King Hussein Cancer Centre
Please find below some of the courses written by me
SALES
Sales & Distribution Strategic Management
Sales Productivity
Category Management (Modern Trade)
Cash Van Sales Force Empowerment
Salesmen Duties & Responsibilities
Merchandising & Display Excellence
Negotiation Skills
Sales Prediction & Analysis
Customer Relation Management(CRM)
Building Trust With Clients
Skills For Evaluation Customers Satisfaction
The Customers Driven Organization
SUPPLY CHAIN
Supply Chain Management (SCM)
Warehouse Management & Procurement
Demand & Supply Planning
Distribution Management
Safety In Supply Chain
MARKETING
Marketing strategical planning
Strategic Marketing
Intelligent Corporate Marketing
Advances Marketing Strategies
Marketing Planning Preparation
Marketing Skills Under World Economic Recession
Marketing & Sales Professional
Marketing Concepts
MANAGEMENT & HUMAN RESSOURCES
Human Resources Management (HRM)
Human Resources Skills Development
Human Resources Management Skills Management By Objectives
Human Resources Management Polices
Leadership Development
Human Resources Management Legislation
Salary Scaling
Talent Management & Assessment
Compensation & Benefits Managements
Performance Appraisal
Key Success Indicators
Jobs Competencies
Managerial Leadership
Supervisory Leadership
Creative Thinking Of Strategic Planning
Creative Mental Skills
Leadership & Organizational Excellence Models
Communication Skills
Priority Management Skills
Leadership Under Pressure
Teamwork Dynamic For Departments Heads
Training Of Trainers
Delegation Skills
Empowerment
Effective HRM
Business Writing Reports
Managerial & Supervisory Skills 4 Managers
Effective Presentations Skills
Team Building
Plan To Plan
Time Management
Risk Management
Positive Thinking Skills
Creative & Excellence in Business Administration
Effective Supervisory Skills
Project Management Professional(PMP
Advanced Excel 2019
Excel 2019 Charts in Depth
Excel 2019 Pivot Tables in Depth
Excel 2019 – Financial Functions in Depth
Applied Mini Master Employees Performance Appraisal
Mini MBA Business Administration
Applied Mini Master in strategic plan
Applied Key Success Indicators and Performance appraisal
Applied Competencies Appraisal